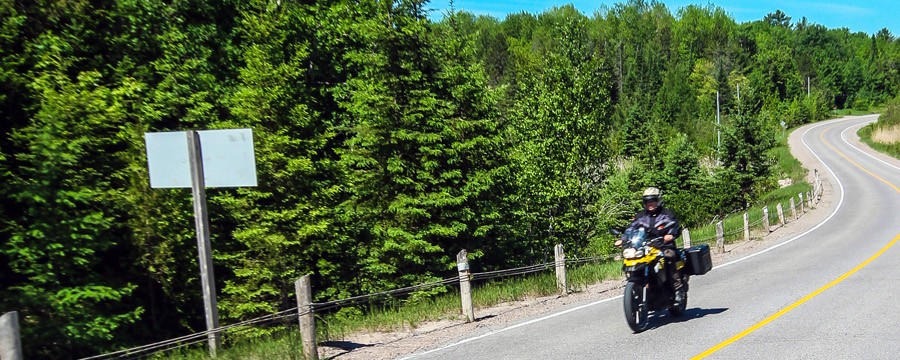 Sometimes you can't go around rock, you have to go through it. This 2 day ride is windy, scenic and features the western end of Ontario's Highlands. As you ride, you will sense the jubilation of the road builders as they exploded a path through the terrain. There are a ton of opportunities to get off the bike at scenic lookouts or wander the streets of Haliburton and Bancroft.

Duration: 2 Days
Highlights: Haliburton, Bancroft, Dorset Lookout Tower, The Buckhorn Road, Elephant Lake Road

Please note: Road surfaces vary from asphalt, to packed tar and chip and seasonal conditions may change or road work may exist.
Distance: 508kms
Area: Haliburton/Bancroft