The Highlands Loop
Accommodations
West Palmerston Cottages
1042 W Palmerston Dr
Ompah, Ontario
Latitude: 44.999735
Longitude: -76.873636
Phone: (613) 479-2252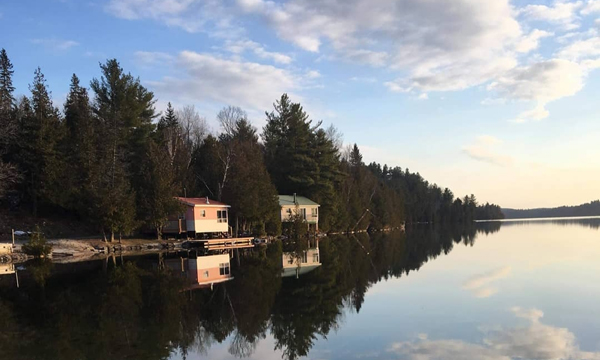 West Palmerston Cottages offers nine cottages located on the shores of Palmerston Lake for your riding crew to rent. Each cottage is fully equipped with indoor facilities; however, towels and linens are not included in your stay. This family run cottage resort is also a family of riders. If you have any riding question about the area, be sure to ask.

With easy access to many trails and gravel roads, it's a perfect destination for dual sport riders. Prefer to camp? Campsites are also available.

Rentals are Saturday to Saturday during July and August; with weekly, weekend, or daily rentals the rest of the year.