Maplehaus Grill
3505 Hwy 28
Hardwood Lake, Ontario
Latitude: 45.209341
Longitude: -77.433512
Phone: (613) 758-3399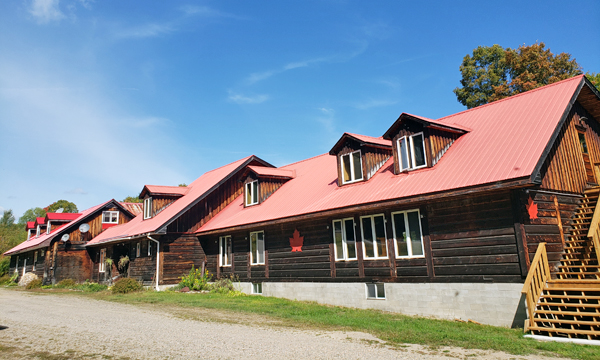 Fuel up on food at the Maplehaus Grill, located on Hwy 28. This delicious BBQ spot is serving up burgers, hand-cut fries, Poutine, and homemade salads, and is your destination for craft beer and Kawartha Dairy Ice Cream! Dine in, take out, enjoy the big deck or picnic tables in the backyard!

Enjoy some volleyball or darts while you wait for your food!

Don't feel like waiting? Pre-order your food so it is ready for your arrival. Call, email, or Facebook. Groups of 10 - 150 can be accommodated with advance notice, even outside of regular business hours or on off days.

A 10% discount on food is available for riders if you show your Ride the Highlands patch or mention Ride the Highlands brought you here.

Open 3 PM - 7 PM Thursdays & Fridays and Noon - 7 PM Saturdays, Sundays, & Holidays May Long Weekend through September Long Weekend.