Madawaska Kanu Centre
247 River Road
Barry's Bay, Ontario
Latitude: 45.414508
Longitude: -77.756864
Phone: (613) 756-3620
Toll Free: 1-888-652-5268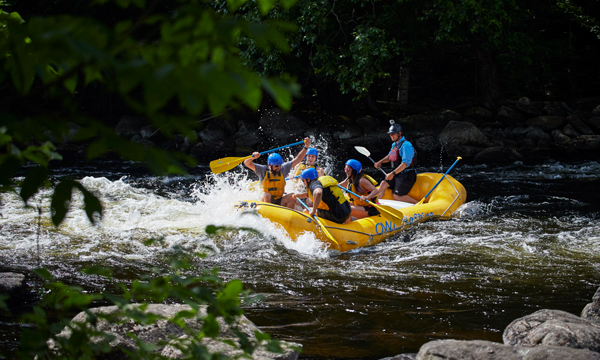 Canada's first Whitewater Centre…
the Madawaska Kanu Centre just south of Barry's Bay offers instruction in both kayaking and open canoeing, as well as a 2-hour whitewater raft trip on the Madawaska River - Canada's only trip for all ages – even two-year-olds enjoy the natural roller coaster.
The
Riverside Café
boasts homemade pastries, paninis, ice cream bars and freshly roasted Madawaska Coffee, with the roastery just across the river from the centre.
Madawaska Rafting Trips provide a 10% discount for riders. Advance RESERVATIONS are necessary.