Bolingbroke & Westport Road
Accommodations
Grass Point Lodge B&B
58 Thompson Lane
Newboro, Ontario
Latitude: 44.64116953104832
Longitude: -76.32157527126188
Phone: (613) 530-1128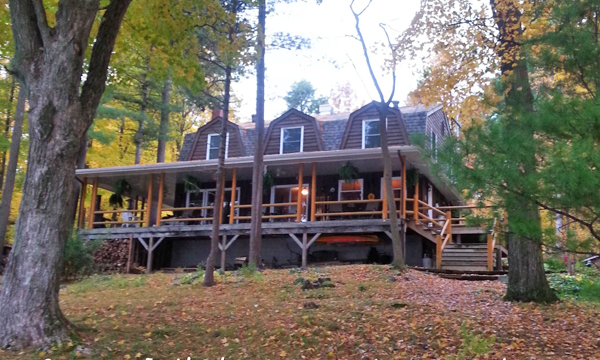 Just off the Rideau Ridge down a hard packed gravel lane, you will find Grass Point Lodge B&B. Located on Newboro Lake, part of the Rideau system this relaxing B&B is a quick walk away from the Locks. Enjoy a swim after a hot day of riding, sit on the covered patio and finish your day around a campfire.

This is a perfect stop for any rider. Covered parking is available for up to four bikes, and owner and motorcycle rider Peter, is happy to tell you about the great roads in the area.

Double occupancy is $145.00 with a 10% discount for riders.