Esson Creek Maple and Greenmantle Mineral Tours
1984 Essonville Line
Wilberforce, Ontario
Latitude: 45.01097114
Longitude: -78.24912431534524
Phone: (613) 334-7340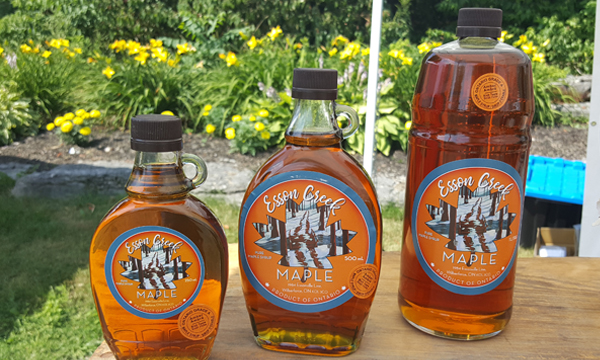 Esson Creek Maple & Greenmantle Mineral Tours in Highlands East is owned and operated by the Bramham's. Offering mineral tours on the property since 2004, see rare minerals in their natural setting.
Esson Creek Maple was formed in 2016, and the Bramham's are now sharing their love of both their maple syrup and minerals through sales in their store, as well as tours.
Maple syrup from trees growing in rare minerals in a protected forest that you toured? Nothing could be sweeter.
Remember to pre-book your tour.
Driveway is gravel and hilly. Great for ADV riders.
Current Hours:
Monday to Sunday 10am - 5pm
If you're riding through during off hours, please call ahead to see if they are around.