Highway 60 Algonquin Park
Accommodations
Bonnechere Provincial Park
4024 Round Lake Rd.
Killaloe, Ontario
Latitude: 45.6577
Longitude: -77.580238
Phone: (613) 757-2103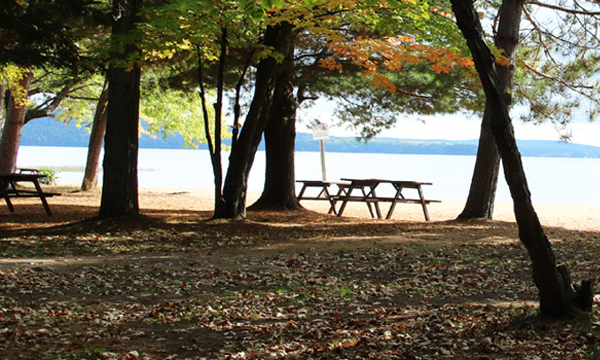 Finish your day and set up camp at Bonnechere Provincial Park. This campground is located along the shores of Round Lake. Choose radio-free camping if you're looking for a quieter camping experience. If you prefer roofed accommodations, rustic cabins are available for rent.